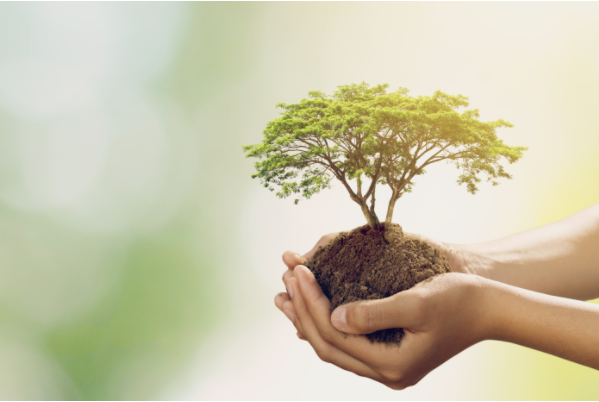 ProTerra Foundation held a webinar session, on March 1st, to talk about How future trends can help us to reduce environmental impact? Almost 90 people registered for the session, which has been recorded and can be downloaded together with the presentation at the bottom of the page.
? Emese van Maanen started the session with a short presentation about the ProTerra Foundation and its latest developments, in particular, the significant growth in the sugarcane area in South America, where the ProTerra Standard has been increasingly used, both for verification or certification.
Then, the floor was given to Michelle Tereza Scachetti and Matheus Fernandes, from Fundação Espaço Eco (FEE – BASF)[1]. FEE believes that accounting for carbon footprint is the first step for a sustainability strategy. A significant number of their projects is related to identifying "hotspots", areas to be prioritized for action.
They presented a successful case study, developed with one of their clients, Cargill[2], using the concept of Eco-Efficiency Analysis (EEA). The study identifies hotspots in life cycle of the product with good opportunities for improvements, considering cultivation, industrial, packing, logistics and disposal. Ten impact categories were considered, including carbon and water footprint. Since steel packaging was identified as one of the major factors during the analysis, replacing steel with a reusable plastic packaging was the first focus area. FEE also supported their client in the communication strategy when launching the new packaging.
? The next presenter was Marjon Castelijns, Manager Business Development at Future Proof Shipping[3], and she talked about how to accelerate the energy transition in the shipping industry, for instance, reducing carbon footprint when it comes to marine and inland water transportation. She provided a timeline and some examples of this transition, such as, the use of batteries, compressed H2 (ch2), Liquid H2 (lh2) and Ammonia.
Future Proof Shipping's goal is to build their own fleet of zero-emissions inland and short-sea vessels, as well as, to enable others to make the transition to zero emissions, providing support on technical, financial, and commercial aspects as well as project development and management.
? The session was closed by Dr. Konstantin Rizos, Technical Director at FoodChain ID Testing GmbH[4], who explained us the complexity of testing GMOs in agricultural goods and presented minimum requirements in the field of GMO analytics. First of all he presented an overview about current GMO soy varieties. Dr. Rizos pointed out the lack of reference material and testing methods related to the new GMO soy varieties that will enter the market in the future, originating mainly from the US and Brazil. When talking about the minimal testing requirements, he also explained that it is possible to have multiple test targets and various combinations, but, once GMOs are detected, it is necessary to quantify their presence making sure they comply with legal thresholds and standards, such as the ProTerra Standard.
Lastly, he presented the challenges, testing and possible solutions regarding the controversial topic of Genome Edited crops.
We would like to thank all presenters for this learning opportunity and for providing such insightful information. Stay tuned for our next webinar session soon!
[1] https://www.espacoeco.org.br/
[2] https://www.cargill.com.br/en/home
[3] https://www.futureproofshipping.com/
[4] https://www.foodchainid.com/testing/