In a topic as complex as promoting social and environmental sustainability in the food and feed supply chains, continuous learning is essential to overcome the enormous challenges we face. The primary goal of our capacity building program is to engage stakeholders in their sustainability journey by creating a platform to share information through our webinars and training courses.
The ProTerra capacity-building strategy is based on three key pillars that support each other and generate synergies to create a bigger impact:
Raise awareness on relevant topics, such as biodiversity, sustainable practices and how to implement these.
Build knowledge about the ProTerra Standard and its applicability.
Support the implementation and effective use of the ProTerra Standard by providing ProTerra Network Members and stakeholders tools, such as webinars and training sessions.
ProTerra Foundation organises webinars regularly to inform stakeholders about ProTerra Standard developments, supply chain challenges, market developments and other relevant topics.
Here you will find a collection of recorded webinars where experts and stakeholders present their views and experience.
We offer trainings to help organisations engage in promoting social and environmental sustainability in their food and feed supply chains. The ProTerra Foundation has published a series of e-learning courses aimed at providing stakeholders with information on the ProTerra Standard and its applicability, with quizzes and forums to help participants engage and connect.
Key benefits of the ProTerra Training Courses:
Practical knowledge about the applicability and principles of the ProTerra Standard;
Know-how to identify and tackle supply chain risks;
Ability to implement the ProTerra Standard in supply chains;
Relationship-building opportunities with ProTerra staff and like-minded stakeholders.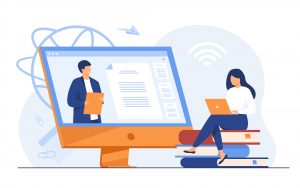 ProTerra Auditor Training
Successful completion of this training is a requirement for all auditors to conduct ProTerra audits for certification purposes.
We recommend that businesses or sites implementing the ProTerra Standard also attend this training to conduct first party, internal audits as a part of the preparation and to become familiar with the technical details of the Standard.
This training programme is regularly updated, ensuring that participants have the knowledge they need for the implementation of the ProTerra Standard.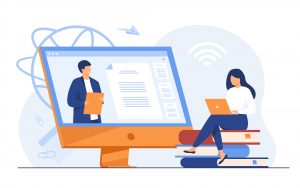 The Foundation has created the European Interpretation of the ProTerra Standard aiming to help businesses engage on local markets, and to support the improvement of local agricultural practices so that stakeholders can gain confidence in products coming from crop producing areas, such as Eastern Europe.
We have developed the ProTerra Europa Training, which is a self-guided course that aims to explain ProTerra Network Members how to apply the ProTerra Europa within their companies and supply chains.