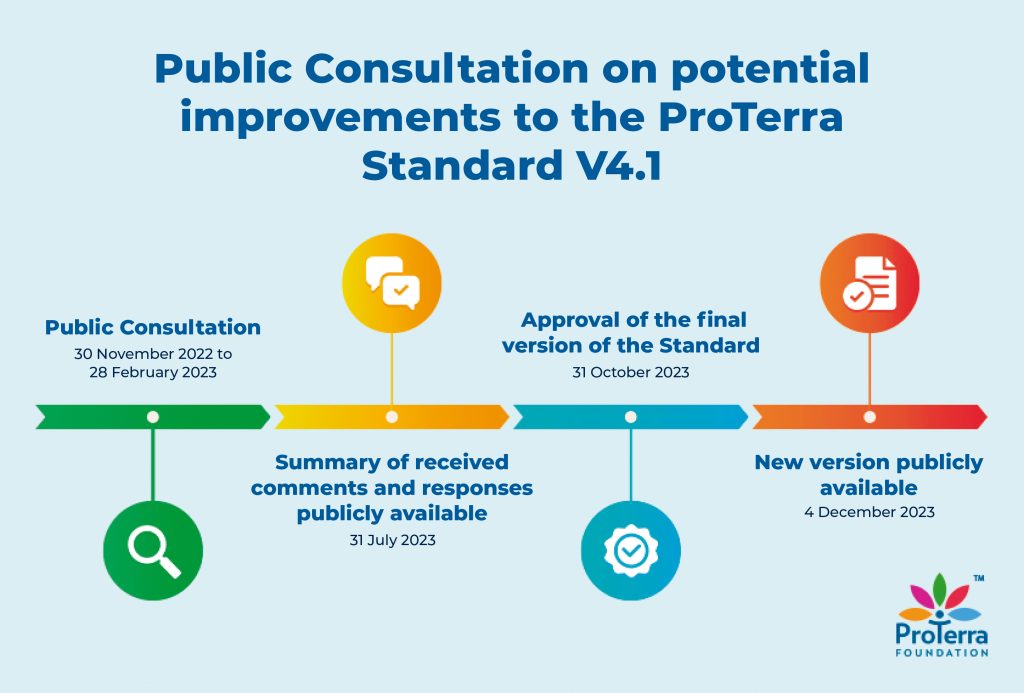 The ProTerra Foundation's mission is to be a global network of businesses supporting more sustainable practices in the food and feed supply chains.
We envisage a world where all businesses contribute to the protection of biodiversity by switching to sustainable production, conserve natural resources and ensure that local communities are treated with dignity and respect. Our key tool to deliver this goal is by ProTerra Standard on Social Responsibility and Environmental Sustainability.
We would like to invite you to take part in the public consultation on the potential changes to the ProTerra v4.1 Standard that was launched today. The process will run until 28 February 2023.
The current version of ProTerra Standard is available in English here. The consultation questionnaire is available here. Please send us your ideas and comments via email to info@proterrafoundation.org on how to improve ProTerra v4.1 using the questionnaire before 28 February 2023.
Your contribution is very important to improving the Standard.