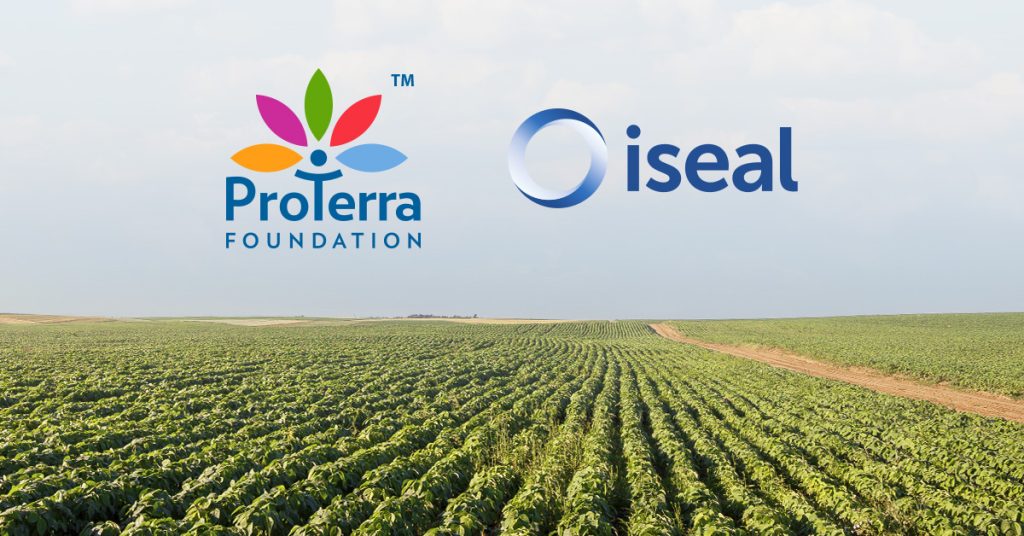 We are delighted to inform you that the ISEAL[1] Community Board agreed with the recommendation of the Membership Committee to award ISEAL Community Member status to the ProTerra Foundation.  
ISEAL is the global membership organisation, which works across more than a hundred countries, in sectors from forestry and seafood to biomaterials and extractives. It supports "ambitious sustainability systems and their partners to tackle the world's most pressing challenges." With their growing global network and focus on credible practices, ISEAL drives impact and makes markets a force for good.[2]
ISEAL Executive Director Karin Kreider commented: "I am delighted to welcome ProTerra as an ISEAL Community Member. Their standards system focusses on improving sustainability results in the food and feed supply-chain. This exciting step reflects their commitment to ongoing improvement and deepening their credible practices. I look forward to ProTerra introducing a fresh perspective to the ISEAL community."
The ProTerra Foundation advances and promotes sustainability at all levels of the feed and food production system, supporting stakeholders in their efforts to continuously enhance their day-to-day practices. "We are proud to become a member of ISEAL´s Community. As an ISEAL Community Member, we will be working to improve our systems by taking part in ISEAL's learning, collaboration, and innovation activities. Besides, aligned with ISEAL's best practices and guidance, we are committed to continuously develop, build trust and demonstrate transparency" added ProTerra Managing Director Emese van Maanen.
---