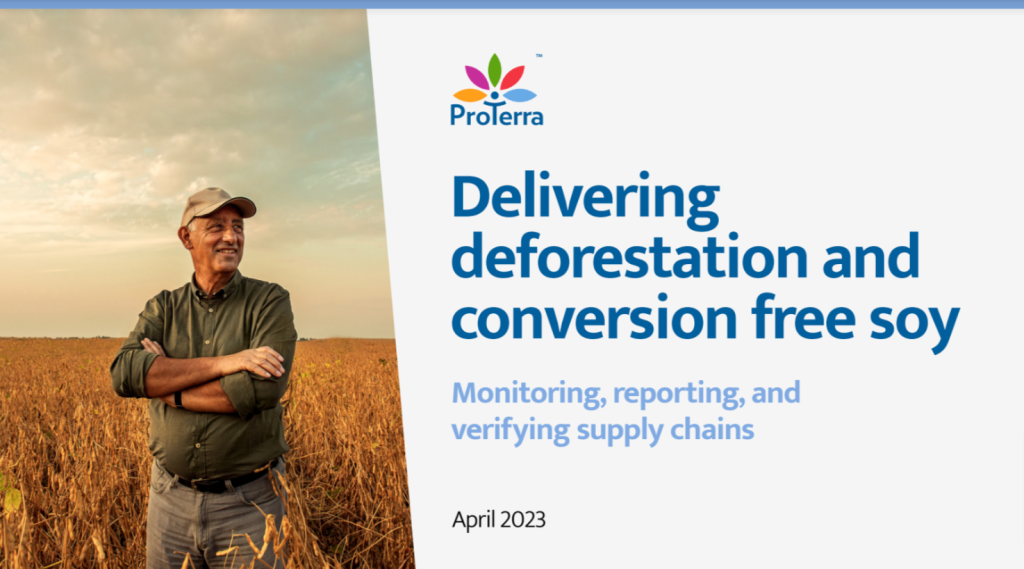 The need to eliminate deforestation and land conversion associated with producing raw materials has become increasingly urgent over the last decade. Thanks to the proactive actions of companies investing in sustainable supply chains, an important pathway for producers to ensure sustainable production has been established.
The ProTerra Foundation has created a Monitoring, Reporting and Verification (MRV) system to address the risk of importing raw materials that may be linked to deforestation or corporate social responsibility.
Three supplier companies (Caramuru Alimentos SA, CJ Selecta and Imcopa Importadora Exportadora / Cervejaria Petrópolis), that have committed to transparently delivering deforestation- and conversion-free soy at scale, continue yearly audits based on the ProTerra Foundation Monitoring and Verification guidance.
Check out the recent report "Delivering deforestation and conversion free soy – MRV supply chains", and learn about the results obtained in 2022, key statistics and impacts, plans for 2023 and beyond.