On November 29th, ProTerra Foundation hosted a meeting in São Paulo, Brazil, with Norwegian, British, Dutch and Brazilian companies, aimed at creating opportunity for a constructive dialogue among stakeholders involved in the aquaculture industry.
This dialogue reinforces the importance of certified companies honouring international values of human rights and the environmental best practices in their daily business, based on compliance items for certification. Other subjects in the agenda included improving existing traceability systems & databases and the development of tool for carbon footprint reduction, together with land use change estimation, coordinated by ProTerra[1].
Chaired by the ProTerra Foundation Managing Director, Emese Brósz, the participants were representatives from FoodChain[2] ID, Sketting[3]., Cargill[4], Mowi[5], Caramuru Alimentos S.A.[6], CJ Selecta[7], Imcopa[8] and Amaggi[9].
Background
In 2018, a Norwegian journal released a report focusing on the soybean supply chain of fish feed suppliers in the country, companies of key importance in supplying the Norwegian salmon industry. The report highlighted problems related to raw material coming from soy farms linked to land conflicts, use of prohibited pesticides, illegal deforestation, and misuse of indigenous lands. The three companies in the centre of the report carried out independent audits and found out that neither of the issues outlined in the report were present on their farms, nor at any level in their supply chains.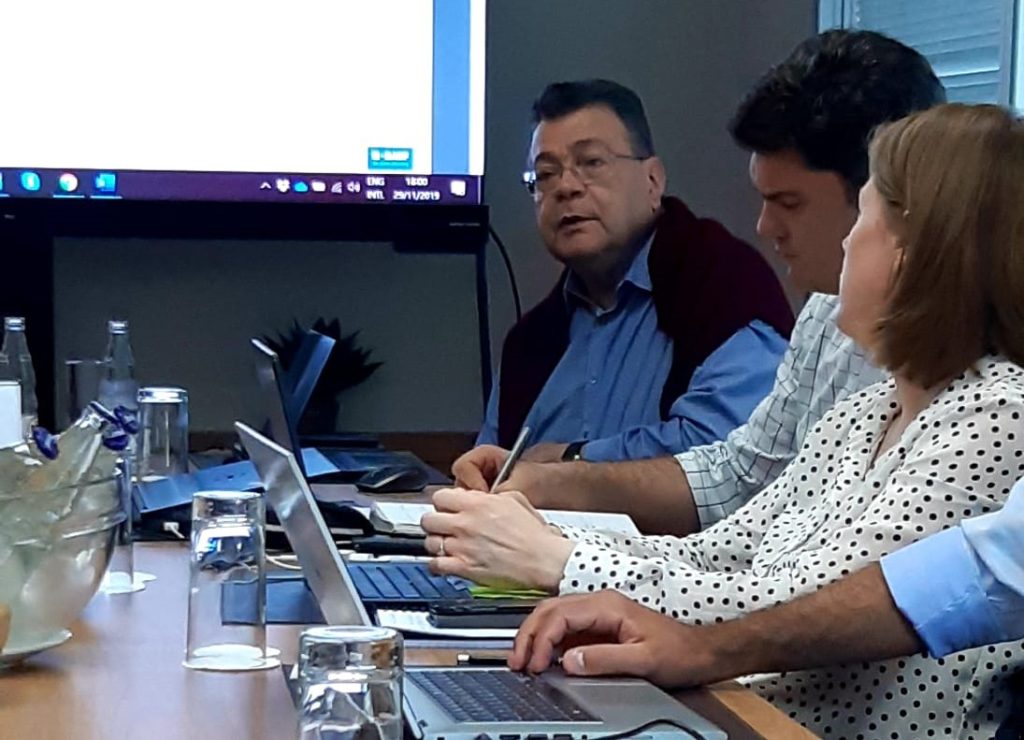 Main Outcomes
During the meeting, the ProTerra Foundation recognized that the issues raised should be addressed and certified companies should be committed to continuous improvement. ProTerra Standard version 4.1, based on ten principles, focuses on biodiversity conservation, environmental management and effective environmental services, the protection of Amazon, Cerrado and Chaco biomes, the protection of community rights and the promotion of working and agricultural best practices, especially related to sustainable land use and reducing the applications of pesticides.
The ProTerra Foundation stressed out that land areas converted after 2008, be it for human intervention or natural causes, are not eligible for certification under ProTerra under any circumstances.
To ensure continuous improvement, ongoing audit trainings have been conducted to safeguard the implementation of ProTerra standard. These and other measures have been part of the Foundation's activities to help companies avoid raw materials linked to land use change in their supply chain.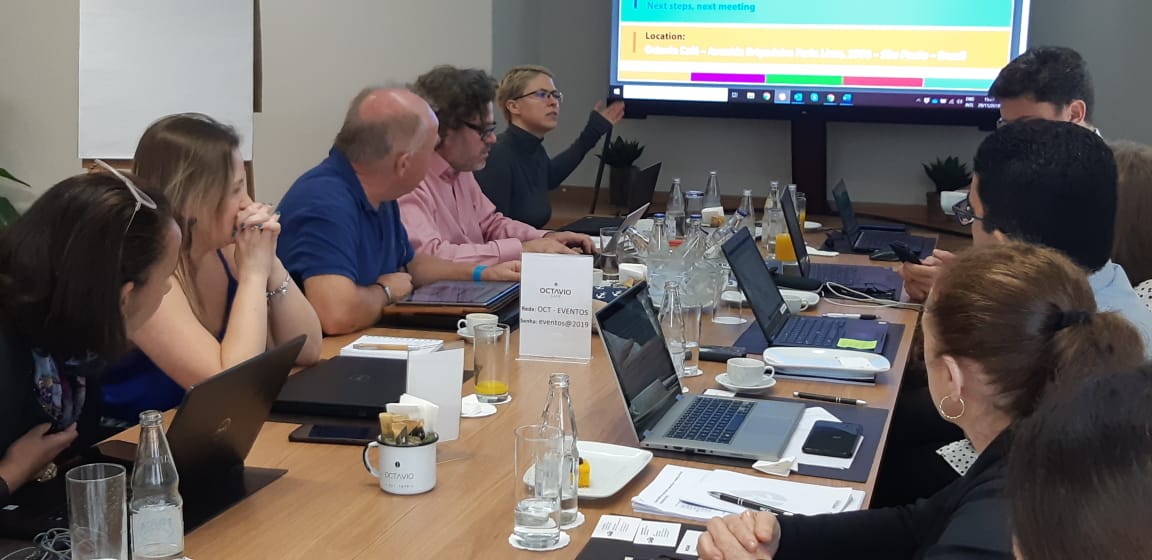 Traceability Tool
We are currently facing a scenario of huge demand for soy growing agricultural production and need to preserve environmental resources. The big questions to answer are:
How to harmonize opposing needs?
How to monitor and make sure supply chains are "clean"?
During the meeting, FoodChain ID proposed a traceability system that goes back to the regions where the farms are making sure there is no deforestation after 2008. This is done through audits and farm areas georeferencing, through satellite imagery and gathering public information about farms in terms of embargoes or any infringement to regulation. Information can be shown in Traceability Certificates for any consignment of certified material, to ensure companies that they are acquiring products that come from deforestation-free areas.
Therefore, the Traceability Certificates of Compliance (TCCs) issued after January 2020 will provide further information of the origination (down to municipality level).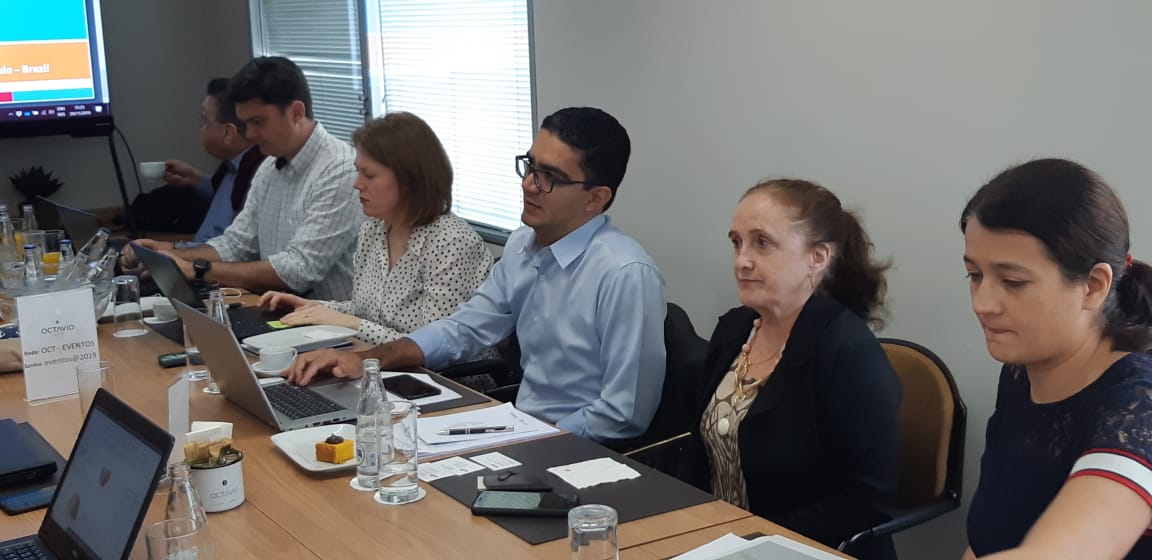 Carbon Footprint Calculations (LUC project)
Other discussions held during the meeting involved Carbon Footprint calculation and LCA (Life Cycle Assessment). ProTerra Foundation has contacted Espaço Eco Foundation[10] to launch a project in order to calculate the Carbon Footprint of soy products coming from Brazil.
The expected outcome are the CO2 emission values of Brazilian soybean cultivation, processing, soymeal production and transport till the port.
Next Steps
Meeting participants agreed on the following name for the established Working Group: "Aquaculture dialogue on sustainable soy sourcing from Brazil".
A "Code of Conduct" document was discussed and the final version shall be approved by the whole operation of soybean suppliers by the end of 2019. Group members will be meeting in 2020. Stay tuned for more information on date and venue!
[1] https://www.proterrafoundation.org
[2] https://www.foodchainid.com/
[3] https://www.skretting.com/en/
[4] http://www.cargill.com/feed
[7] http://www.cjselecta.com.br
[10] https://www.espacoeco.org.br/