We would like to share with you this very informative pamphlet, prepared by Blonk Consultants[1], in the context of a Collaborative Soy Initiative (CSI).
The document includes information about calculation of a product's environmental footprint, carbon footprint of soybean and strengths & weaknesses of LCA.
CSI is a collaboration framework aimed at increasing stakeholder engagement and its impact from European to global, and ProTerra has been involved with it, being a member of its steering committee, involved with the preparation of CSI's Project Plan: Q4-2019 & Preliminary for 2020. Emese Brosz, ProTerra Foundation's Managing Director, participated in the first webinar session, held on Sep 17th, convened by RTRS – Round Table on Responsible Soy, and introduced the topic: "How does deforestation and conversion free soy relate to the Collaborative Soy Initiative?".
(https://www.proterrafoundation.org/news/deforestation-and-conversion-free-soy/)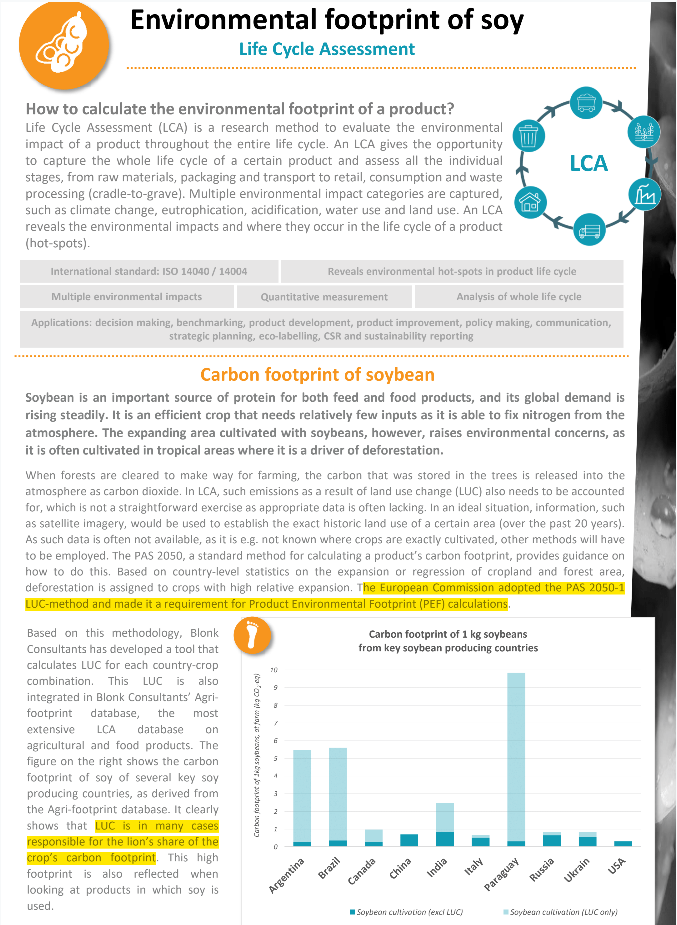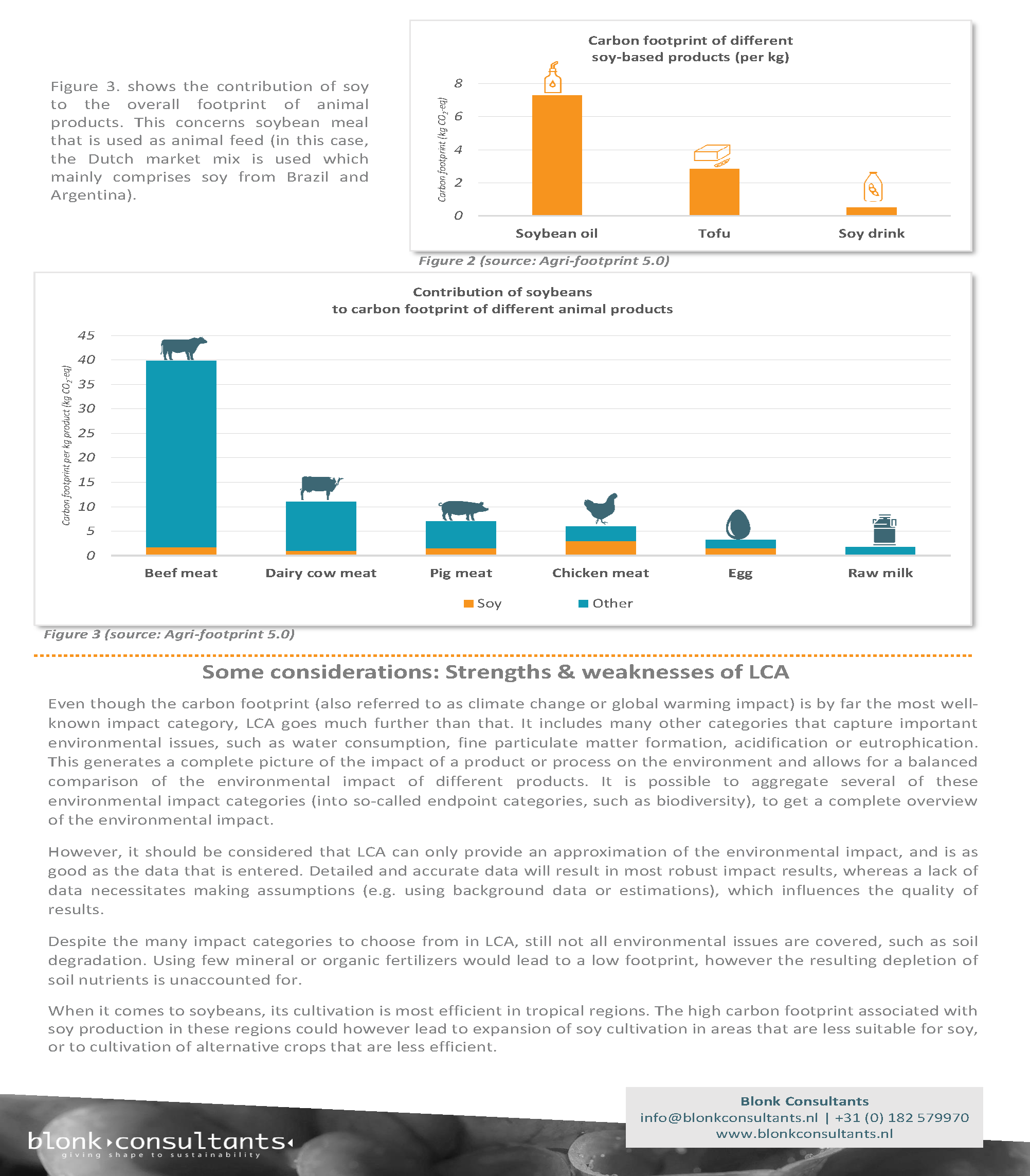 ANNEX 2 LCA carbon footprint blonk.pdf
[1] https://blonkconsultants.nl/?lang=en
[2] https://thecollaborativesoyinitiative.org/